Welcome to the Hamilton Design Mobile Site!
Here you can find brief details of our products. Visit our Desktop Site for much more information, including manuals, and downloads.
Contact
Handy Seeder
Distributors
Desktop Site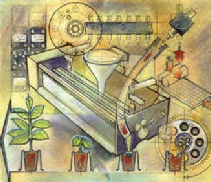 LATEST NEWS
Our Drum Seeder is now assembled and sold by selected distributors. We continue to manufacture and supply our Handy Seeder in the UK, along with a range of upgrades and updates for older models. Here are a few examples of what we can supply:
Handy Seeder - click the button for more information.
Natural and Drum Seeders - a full range of spare parts and accessories.
Seeding Drums - manufactured to your specification.
Dibbler Rollers - Replacement or new rollers
Conveyor Upgrade - convert your old model to the latest aluminium frame conveyor.
Mega Drum Kit - sow seeds like peas and corn.
Oscillating Tray Kit - gives improved seed agitation and higher capacity.
Indexer upgrade - updates it to the latest PLC control system.
Despite Richard moving towards retirement, Vicky continues to supply spare parts to our existing customers worldwide, working from smaller premises.
Miles O'Shea continues to provide support, service and maintenance of seeders and transplanters. You can contact Miles on 07860 588023.
Richard & Vicky Hamilton
September 2023